New & Improved Landgrid Mobile App by Loveland Technologies!

After much anticipation, the new & improved Landgrid iOS app is here & it's amazing!

Experience easy property lookup, easy picture and note taking, easy toggling of building footprints and data layers, and full integration with your Landgrid Pro account.




Read all about the new app updates here!

Android Users - We haven't forgotten about you! This build is coming your way soon. You can still download the existing app anyway on Google Store Here to enjoy parcels on the go!

The credit for the new updates & features goes to YOU - the loyal Landgrid customers. You asked and we listened!

You wanted the Landgrid app to become the perfect extension to your web version and that's exactly what we are bringing to you with this re-launch.

So let's dive into the updates then, shall we?
1. Landgrid Pro on the app :
You could always look up over 147 million parcels for free on the app.
So what's new???

You can now signup for Landgrid Pro and unlock all the pro level features & premium fields straight out of the app.

With a click of button, using Apple Pay, signing for Pro has never been easier. And you can use the same login to enjoy the web subscription of Landgrid Pro as well.
Or vice versa - you can sign up for Pro on the web and use the same login to enjoy pro features on the app.

2. Bookmark Parcels :
We've had the bookmarking feature on the web version for many years now but we know y'all wanted to be able to do the same on the app, on the go.

Being able to look up parcels of interest, add notes and images to those properties is now easy peezy on the app as a Landgrid Pro user.

You don't need a survey to add additional information & insights into properties. You can just bookmark them instead. Imagine how handy this would be for property maintenance!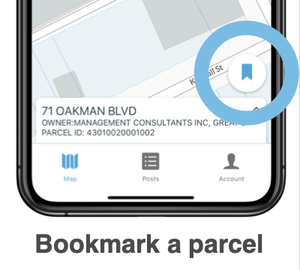 3. Survey Properties:
We could always survey using the Landgrid app, so what's new you ask? Well, we'll show you.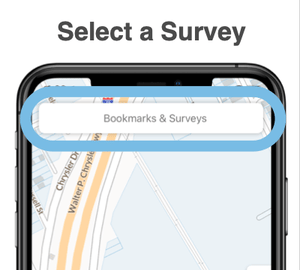 You can now view your surveys, associated focus areas (or should I say foci?), select them and start adding your survey responses. And all of your survey data & photos gets automatically fed in real time on your web version of Pro & above tiers.
More control and transparency into your survey.

4. Pro Map layers:
By signing up for Pro on the app, you now have access to some of the pro map layers like the amazing building footprints layer which is so useful for surveying and the elevation topo layer. We will continue to build & add more of the web version layers into the app in the next few months.

5. Unlock Premium Fields:
Did you think we were done???
Nope, like I said - this is a jam packed launch. With Pro now available on the app, you get to unlock our premium fields:

Phew… Now that's some update on the app, don't you think?

Oh and I almost forgot - we now have access to the Landgrid help & support site and our amazing tutorial videos linked from the app as well, in case you ever feel lost while navigating the app.

If you are a Pro user already, then download/or update the ios app from the app store today to enjoy parcels on the go.
The app can be used as a free user to look up parcels anytime. However if you wish to do more with the parcel data, then we hope the new app will compel you to sign up soon. Please be sure to give us your feedback. Like I said, we take feedback seriously and your feedback helped us build this new update on the app.

So….This was our October update. We have another product launch coming soon. Until then, please try the new app release and let us know your thoughts at team@landgrid.com.


Happy Mapping!