Buildings Footprints & Counts on Landgrid.com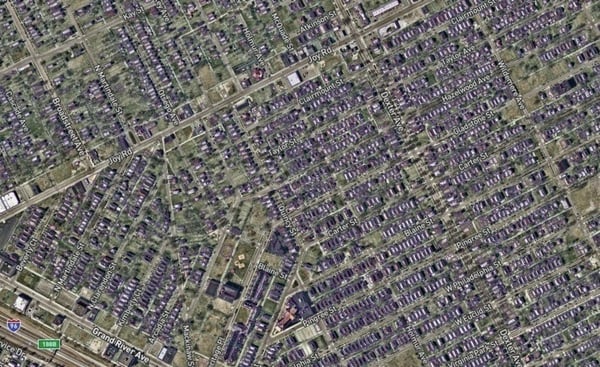 This January, we have a bunch of updates for you!
So let's jump right in!
1. Buildings count per parcel & Buildings Footprints:
Last year, we partnered with Gateway Spatial LLC - a fellow mapping company that has successfully collected around 104 million buildings footprints so far & counting, directly from counties, just like how we obtain our parcel data. So it made perfect sense for us to partner together on our solutions.

Using their data, the LOVELAND team has derived & added the following columns to our data:
Building counts per parcel.
Building sq footage per parcel (In progress, will be fully added by end of this week).
Map Layer - We've also rendered Gateway Spatial's buildings footprints as a map layer to the Landgrid mapping platform. This premium layer and the above 2 derived attributes are available only to Landgrid Pro & Enterprise customers.
Below is a screenshot of map layer against our parcel data on landgrid.com!
Imagine being able to filter number of buildings per parcel on the Landgrid platform!!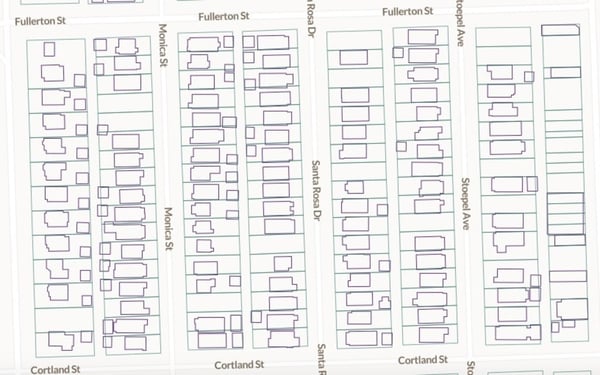 This is a big leap for us parcel data folks. With this data, we can now identify & display how much of a parcel is covered by a building and how many buildings are there on a parcel.

The buildings data attributes, much like the USPS data we added last year are considered premium fields in our parcel dataset. If you are interested in licensing this data from us, please email us at parcels@landgrid.com.

However, please note that all data is not perfect. We have matched 104 million footprints from Gateway Spatial to our 142 million parcels. As a result, we have a ~69% match rate with this dataset. Please read our FAQ's to understand the specifics of this data & its accuracy (& lack thereof in certain places) - https://support.landgrid.com/articles/parcel-data-faq/

Please let us know when you find discrepancies in this data, for instance, some buildings may have been demolished since this data was recorded. So help us ground truth it by emailing us at team@landgrid.com.

2. Introducing Talking Grid - Landgrid's new video webcasts
This year, we are starting a new series of monthly live webcasts on all things Landgrid products, data, customers & partners. You can register for these webinars ahead of time and save your spot. We would love a Q&A session with you at the end of each of these webinars.

We are kick starting this with a session dedicated to our parcel data & its coverage.

Episode 1 - Landgrid Parcel Data & Coverage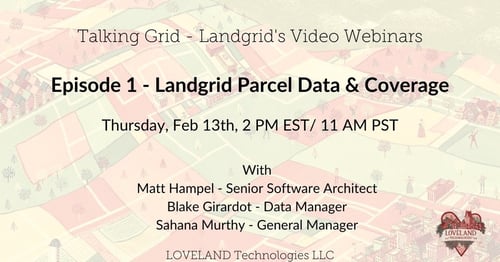 Tune in for a candid conversation on all things Landgrid Parcel Data.
Meet 2 of our in-house data experts to learn more about our data, coverage, attributes & accuracy!

Matt Hampel - Senior Software Architect
Blake Girardot - Data Manager

Date: Feb 13th, 2PM ET / 11 AM PT

Register here to join us live - https://www.crowdcast.io/e/landgrid-data---overview

3. People of Landgrid Story - Isaac Robb
"Data doesn't make us smarter, but it does keep us more informed."




Meet Isaac Robb, Director of Urban Projects at the Western Reserve Land Conservancy!
Learn about Isaac's inspiring journey from an athlete in college to now a successful community builder at WRLC.
https://landgrid.com/pages/isaac-robb

Those are all our updates for January.
Stay tuned for many more updates - including improvements to our base map on our platform.

Until next time, have a wonderful rest of your January. As always, feel free to reach back to us at team@landgrid.com!
Happy Mapping!
Sahana Muthy
sahana@landgrid.com