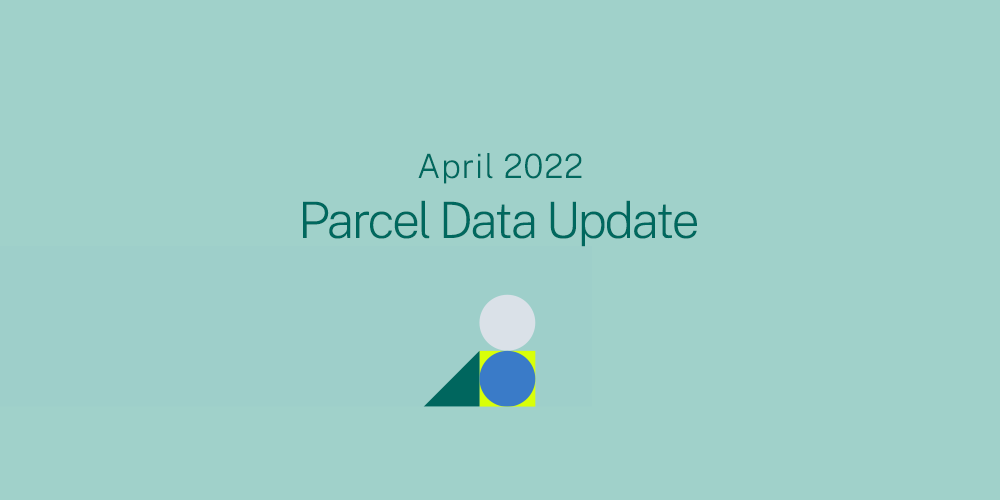 April Parcel Update 2022

A detail of updates in March of 2022 and the upcoming pipeline is below.

Parcel schema changes upcoming in April - We expect to roll out 10 new attributes/columns to our overall parcel schema during the first week of April, to be completed by Friday, April 8, 2022. They are detailed at the bottom of our Data Dictionary linked below. Please note it is dependent on Standard or Premium Tier as to which attributes will affect which clients. The list is: ll_last_refresh_date, ll_address_count, homestead_exemption, alt_parcelnumb1, alt_parcelnumb2, alt_parcelnumb3, parcelnumb_no_formatting, plss_township, plss_section, plss_range. Please see the Data Dictionary for details.

Verse table schema changes upcoming in April - We are also changing the schema for our verse table. We are adding the following attributes: assessor_data_date, buildings_count, buildings_data_dates, address_count, address_date, partial, msa. Details on each new attribute are available on our support site.

Coverage Report: Updated for this month and available here.
A machine-readable version of this list is included in the `verse` table available in all the formats above as well as CSV format for use in spreadsheets. To find the latest updates in verse, sort by 'last_refresh' and use the 'filename_stem' column to identify the file.


Data refreshed or added from the county in March and live now:
(Asterisk * indicates newly added county.)
---
CA - Colusa, Del Norte, Solano
DE - Kent, New Castle, Sussex
IL - Saline
IN - Adams, Allen, Bartholomew, Benton, Blackford, Boone, Brown, Carroll, Cass, Clark, Clay, Clinton, Crawford, Daviess, Dearborn, Decatur, DeKalb, Delaware, Dubois, Elkhart, Fayette, Floyd, Fountain, Franklin, Fulton, Gibson, Grant, Greene, Hamilton, Hancock, Harrison, Hendricks, Henry, Howard, Huntington, Jackson, Jasper, Jay, Jefferson, Jennings, Johnson, Knox, Kosciusko, LaGrange, Lake, LaPorte, Lawrence, Madison, Marion, Marshall, Martin, Miami, Monroe, Montgomery, Morgan, Newton, Noble, Ohio, Orange, Owen, Parke, Perry, Pike, Porter, Posey, Pulaski, Putnam, Randolph, Ripley, Rush, Scott, Shelby, Spencer, Starke, Steuben, St. Joseph, Sullivan, Switzerland, Tippecanoe, Tipton, Union, Vanderburgh, Vermillion, Vigo, Wabash, Warren, Warrick, Washington, Wayne, Wells, White, Whitley
MD - Allegany, Anne Arundel, Baltimore, Baltimore City, Calvert, Caroline, Carroll, Cecil, Charles, Dorchester, Frederick, Garrett, Harford, Howard, Kent, Montgomery, Prince George's, Queen Anne's, Somerset, St. Mary's, Talbot, Washington, Wicomico, Worcester
MT - Beaverhead, Big Horn, Blaine, Broadwater, Carbon, Carter, Cascade, Chouteau, Custer, Daniels, Dawson, Deer Lodge, Fallon, Fergus, Flathead, Gallatin, Garfield, Glacier, Golden Valley, Granite, Hill, Jefferson, Judith Basin, Lake, Lewis and Clark, Liberty, Lincoln, Madison, McCone, Meagher, Mineral, Missoula, Musselshell, Park, Petroleum, Phillips, Pondera, Powder River, Powell, Prairie, Ravalli, Richland, Roosevelt, Rosebud, Sanders, Sheridan, Silver Bow, Stillwater, Sweet Grass, Teton, Toole, Treasure, Valley, Wheatland, Wibaux, Yellowstone
NH - Merrimack
RI - Bristol, Kent, Newport, Providence
SC - Charleston
UT - Beaver, Box Elder, Cache, Carbon, Davis, Duchesne, Grand, Iron, Morgan, Rich, Salt Lake, Sevier, Summit, Tooele, Uintah, Utah, Wasatch, Washington, Weber
WI - Milwaukee
WV - Barbour, Berkeley, Boone, Braxton, Brooke, Cabell, Calhoun, Clay, Doddridge, Fayette, Gilmer, Grant, Greenbrier, Hampshire, Hancock, Hardy, Harrison, Jackson, Jefferson, Kanawha, Lewis, Lincoln, Logan, Marion, Marshall, Mason, McDowell, Mercer, Mineral, Mingo, Monongalia, Monroe, Morgan, Nicholas, Ohio, Pendleton, Pleasants, Pocahontas, Preston, Putnam, Raleigh, Randolph, Ritchie, Roane, Summers, Taylor, Tucker, Tyler, Upshur, Wayne, Webster, Wetzel, Wirt, Wood, Wyoming


In the current pipeline for updating in April 2022:
---
Alabama
New Mexico

In the pipeline for updating in May 2022:
---
Texas
Connecticut

Based on your feedback and county challenges, pipeline planning is always subject to change. As always, please contact us if you have any questions about accessing or using the data, if you find issues with any of our data, or if you have any comments or questions about our data in specific areas or states. We also love to hear from you about which counties or regions you'd like to see us update next, as it helps inform our planning process.

Thank you for being a part of Regrid!
HAPPY MAPPING!
THE REGRID DATA TEAM
tech@regrid.com
---
Join us for The Talking Grid -
A conversation with Regrid customer, Upstream Tech.
April 12th @ 1:30 PM EDT - Save a seat!