New single & multi user accounts, new features & new content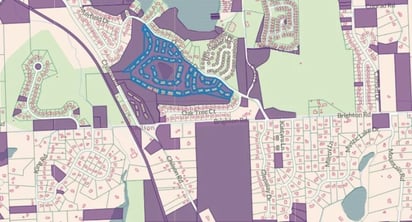 Wow, it's February already and boy do we have some serious Landgrid platform updates for you!
1. Single User Accounts - Those of you who have been with us from the start, you know that Landgrid Pro & Free accounts are our affordable, single user accounts primarily meant to explore our nationwide parcel dataset. We have made a few updates to these accounts, recently:
Landgrid Free - Free has been our flagship parcel viewer for a while, and remains that way. However, Free is now restricted to just viewing and exploring parcel records. You will not be able to query & style the data any longer. We have found that most of our Free users love to use free for just that - looking up parcel data uninterrupted and learning about properties that they care about.
Landgrid Pro - Pro just got bigger and better with the recent addition of Buildings data & footprints layer which is available only for Pro & above customers. Not only can you view buildings on top of parcels now, you can also see:

Buildings Count - Number of buildings per parcel
Buildings Sq Footage - How much of a parcel is covered by a building

Vacant Lots

- When you filter by buildings count and set Max = '0' on the filter, you will be able to see all the vacant lots in your geography.
How cool is that!!
Apart from that, another change that we recently made was to cap the number of projects & surveys to a maximum of 5 per user.
We found that most of our customers preferred to make 4-5 maps & surveys on average anyway.

Rest assured, those of you who already have more than 5 projects & surveys right now that they will remain intact. You will however not be able to create new projects unless you delete an existing project.
Concurrent Logins - As we have always advertised, Free and Pro are meant to be single user accounts. As a result, we recently updated our systems to allow no more than 2 concurrent logins/devices/browsers at a time per user.
If you attempt a 3rd login, you will be asked to sign out of one of your active sessions to enable another login session.

Please let us know if you currently have multiple users logged in or multiple logins that you are not able to track and log out of. We can sign you out on our end. However, in future, please try to limit your concurrent sessions to a maximum of 2 to avoid getting signed out.

2. Multi User Accounts - While the Free & Pro accounts are designed to be single-user accounts, we also offer scalable multi-user accounts that allows multiple members of your team & projects to have their own individual login credentials to the same account:
Landgrid Team
Landgrid Enterprise
Landgrid Team is the baseline of what our enterprise accounts could do and works well for projects that need multiple users, surveyors but not a lot of custom work or requirements.

Team account also allows you to export up to 50K rows of spreadsheet data with USPS and buildings data too.

Email us at enterprise@landgrid.com if you want an upgrade to Team, it takes us just a few seconds to set that up for you!

However, for those of you who have very specific needs for a project that cannot be solved with straight out of the box solutions, then Landgrid Enterprise is the solution for you.
What can we do with Enterprise, you ask???

Landgrid Enterprise:
Custom data integration & imports - Bring your data, no matter the size, scale & type of data and we will clean it up and import it on Landgrid so you can have all your data in 1 place!
Custom work, site, maps & interface - We know one size/design doesn't fit all. Hence, we provide custom solutions to meet your needs - whether its custom filters, custom data, an entire custom site with customized embedded static & interactive maps or a white label custom interface with your own branding on it, we can make it all happen for you.
Insights page with custom filters - Let us help with your decision making process. What are the key data insights that you need to succeed with your project? We can set that up for you on your daily data dashboard - the Landgrid interface! Data insights and decisions will never have been easier!

Custom reporting

- Based on those insights, we can build a custom report for you or find a way to automate those reports.
Watermarking surveys - For those of you who do a lot of surveys, we can watermark them by date and other specifics that you need to categorize those survey images.
Print maps & PDF's - You can now print every survey & parcel page as a PDF for notarizing & also print high resolution copies of the beautiful maps for your official project reports.
360 degree surveying - Collect, own and survey using your own inexpensive 360 imagery. We now have the ability to support 360 surveying which will enable you to survey properties from your desktops. Nifty huh!!!

Phew!! There's more that we can do with Enterprise like ArcGIS compatibility or integration with Tableau or PolicyMap to name a few. Sky's the limit and we will work with you to make it happen.
Want to know more about how we can get you the solution you need - email us at enterprise@landgrid.com!

3. New Educational Content - In keeping with our goals for 2020, we recently added and will continue to add a slew of how-to videos and educational webinars to empower you in your daily tasks with Landgrid. Check them out when you have a moment:

Upcoming Webinars:
Landgrid Data - Coverage & Accuracy (Register here - https://www.crowdcast.io/e/landgrid-data---overview)
Surveying Best Practices with Landgrid Platform (Register here - https://www.crowdcast.io/e/surveying-best-practices )


Recent Videos & Webinar Videocasts:
Alright, that's it from us for now!
We know it's a lot, so please consume this email at your leisure & as always, email us at team@landgrid.com if you have any questions.

Happy Leap Year Month Folks!
Happy Mapping!