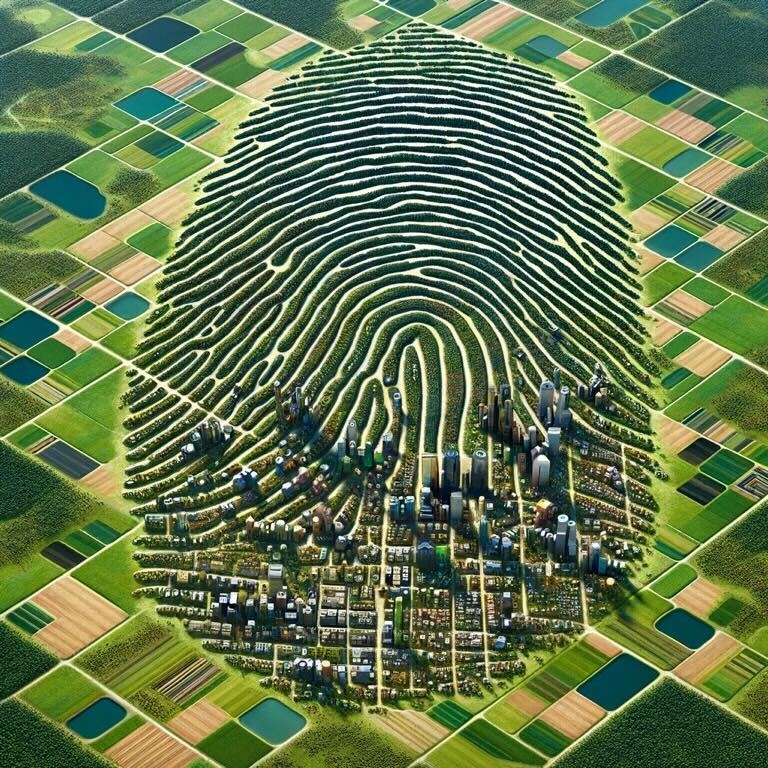 Land Parcels As The New Foundation of Human Geography: The Parcelpocene Epoch
The Regrid team is celebrating its achievement of assembling the first 100% US land parcel coverage map. Throughout the rest of 2023 we'll be sharing posts that reflect on The Journey, The Significance, and The Future of this dataset at regrid.com/100 and on social media with the hashtag #Regrid100.

File this one under The Future.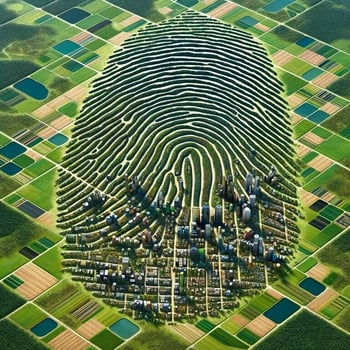 "The Anthropocene" is a newer term for our current geological age where humans impact climate and the environment. It combines the Greek terms for human ('anthropo') and new ('cene').
National Geographic shares an anecdote about its origin:


"The word 'Anthropocene' was coined by Dutch chemist Paul Crutzen [in the year 2000]. One day Crutzen, who shared a Nobel Prize for discovering the effects of ozone-depleting compounds, was sitting at a scientific conference. The conference chairman kept referring to the Holocene, the epoch that began at the end of the last ice age, 11,500 years ago, and that – officially, at least – continues to this day.
" 'Let's stop it,' Crutzen recalls blurting out. 'We are no longer in the Holocene. We are in the Anthropocene.' Well, it was quiet in the room for a while. When the group took a coffee break, the Anthropocene was the main topic of conversation. Someone suggested that Crutzen copyright the word."
Illustration of humans adding a layer to the geological record by Ray Troll/Troll Art via NPR
From a different dimension, I see a similar need for new language around the role and value of "land parcel data" in geography.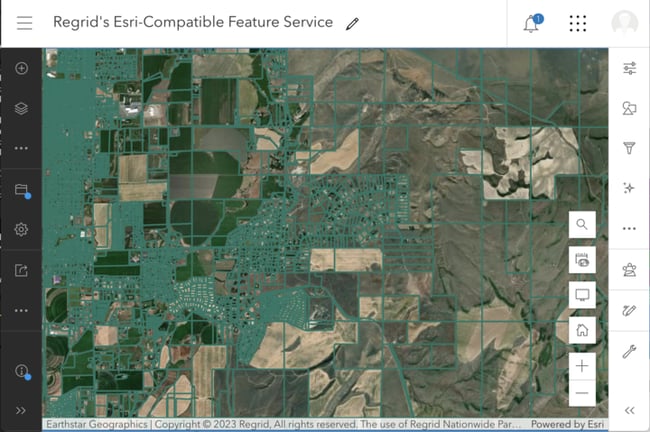 A view of land parcel boundaries streamed into Esri's ArcGIS Online software via Regrid's Feature Service.
Land parcels are the new layer of how humans own, occupy, and use the Earth, with relevance to almost any geographic question that requires an action.
Just as you miss what's happening when you separate people from the environment (the Anthropocene), you miss what's happening when you separate land parcels from geography (the Parcelpocene – no copyright requested, and much better naming suggestions welcomed, thank you).
In part due to dusty language like plat maps and tax cadasters, land parcels are often thought of as a subset of "real estate" data.
I've come to find the reality is flipped: real estate is a subset of land parcels, and land parcels are the actionable human dimension of all geography, covering everything, with something to say about everything.
While it's certainly possible to know things about the features of a geography without parcels, you can almost never take an effective action in a geography without knowing the parcels.
That's because parcels uniquely cover all geography in a matrix of legal boundaries with owners, addresses, IDs, rules, and responsibilities. And intriguingly, all other location data and base maps can be matched to parcels, allowing them to function as a fundamental unit of geography.
Throw a dart at the map and it will land on a parcel with an owner who controls it and stewards its resources. Attempt an action there without permission and you'll have a bad time.
Anything that covers all geography is in effect all geography. Peel the parcel layer off the United States and hold it up to the light to see the entire geography again, distilled down to the atomic structures of how we own, use, and locate land.
Even without a more compelling name and frame, parcel use and appreciation is expanding as it becomes more accessible and the technologies to use it improve. If I think back in time a decade, sometimes we even had to explain the value of parcels to people working in real estate — the traditional domain of parcels.
Now it's become routine for us to deliver parcel data to people far outside of traditional real estate who need to know the landscape of properties, homes, buildings, addresses, land use, and ownership in order to plan, get permission, and reach people with services.
Looking into the future, I see awareness of the inseparability of land parcels and geography growing, especially as renewable energy, conservation, carbon capture, climate change response, and other activities requiring new land use planning and action at scale become more urgent — all things coincidentally or in-coincidentally connected to the Anthropocene.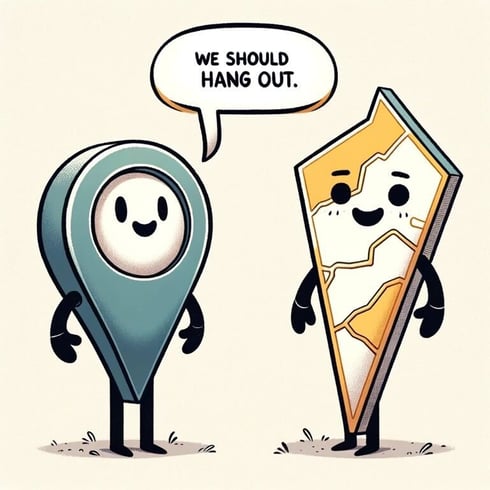 Points and boundaries detached from land parcels won't cut it for coordinating action and getting things done. This motivates us to provide land parcels as a service so they can easily become part of your maps, whatever your use case.
So while I don't have a perfect name for it, I'm raising my hand to observe that something has happened that hasn't been adequately named or categorized yet, and to say that land parcels are bigger and more foundational to geography and the future than we think.