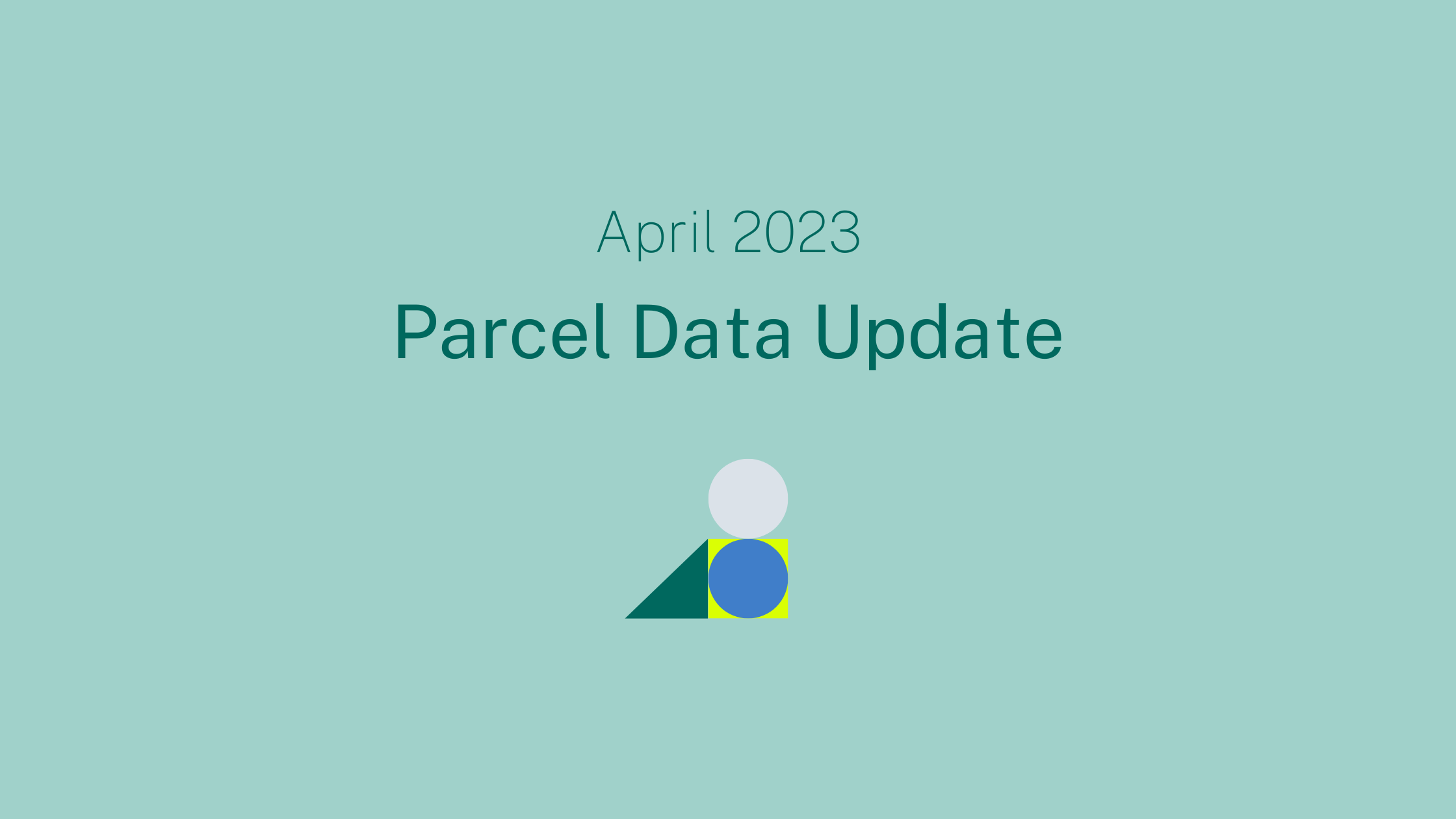 April 2023 Parcel Data Update
At Regrid, our team of parcel data experts is always working to bring you fresh, accurate parcel data. Check out the latest updates below…


Matched Addresses Schema Re-Ordering - For Premium tier clients that receive our Matched Addresses product we will be re-ordering the columns in our exported files to match the order they are listed on our support site: https://support.regrid.com/parcel-data/address-schema. We expect this change to happen in May and will include a reminder in our next monthly data update as well.
Nationwide Update to Matched Building Footprints - The Matched Building Footprint dataset update is underway, and we will start rolling this out to our customers in the coming weeks. Highlights of this update include the addition of a net 1.1 million new buildings, with over 50% of buildings being derived from 2021 or 2022 vintage material. Additionally, improvements to reduce false positives were made across the nation. We are also excited to announce that we now have buildings for portions of Alaska and Hawaii for the first time, an exciting addition to our coverage. More updates on this will follow as we start rolling this out.
Matched Building Footprints Schema - For Premium tier clients that receive our Matched Building Footprints product, we are making an addition to the building table schema starting in April. We will be adding a column named 'ed_largest' that is a flag for the largest building on a parcel.

Past Data Update Emails - The full archive of our monthly data update emails can be found on our main website: https://regrid.com/blog/tag/parcel-data-updates

Coverage Report - Updated for this month and available here.
A machine-readable version of this list is included in the `verse` table available in all the formats above as well as CSV format for use in spreadsheets. To find the latest updates in verse, sort by 'last_refresh' and use the 'filename_stem' column to identify the file.

Data refreshed or added in March 2023 and live now:
AK - Sitka
AL - Hale, Houston
AZ - Cochise, Coconino, Graham, Greenlee, La Paz, Maricopa, Mohave, Navajo, Pima, Pinal, Santa Cruz, Yavapai, Yuma
CA - Kern, Los Angeles, Sonoma
CO - Fremont, Rio Grande
FL - Broward
GA - Atkinson, Burke, Chatham, Clinch, Colquitt, Crawford, Dawson, Echols, Newton, Peach, Polk, Pulaski, Walton, Whitfield
IA - Appanoose, Buena Vista, Marshall, Pottawattamie
IL - Cook, Putnam
IN - Madison
LA - De Soto
MD - Kent
MI - Genesee, Kalamazoo
MN - Ramsey
MO - Cape Girardeau, Montgomery, Webster
NC - Alexander, Alleghany, Anson, Ashe, Avery, Beaufort, Bertie, Bladen, Brunswick, Buncombe, Burke, Cabarrus, Caldwell, Camden, Carteret, Caswell, Catawba, Chatham, Cherokee, Chowan, Clay, Cleveland, Columbus, Craven, Cumberland, Currituck, Dare, Davie, Durham, Edgecombe, Forsyth, Gates, Graham, Granville, Greene, Guilford, Halifax, Haywood, Henderson, Hertford, Hoke, Iredell, Jackson, Johnston, Lee, Lenoir, Martin, McDowell, Mecklenburg, Montgomery, Moore, Nash, New Hanover, Onslow, Orange, Pamlico, Pender, Randolph, Richmond, Robeson, Rockingham, Rutherford, Stokes, Transylvania, Union, Vance, Wake, Watauga, Wilkes, Wilson
NE - Adams, Antelope, Arthur, Blaine, Boone, Box Butte, Boyd, Brown, Buffalo, Burt, Butler, Cass, Cedar, Chase, Cherry, Cheyenne, Clay, Colfax, Cuming, Custer, Dakota, Dawes, Dawson, Deuel, Dixon, Douglas, Dundy, Fillmore, Franklin, Furnas, Garden, Gosper, Grant, Greeley, Hall, Hitchcock, Hooker, Howard, Kearney, Keith, Keya Paha, Kimball, Lancaster, Loup, Madison, McPherson, Morrill, Nance, Nemaha, Nuckolls, Pawnee, Perkins, Phelps, Platte, Red Willow, Richardson, Rock, Saline, Seward, Sheridan, Sherman, Stanton, Valley, Washington
NJ - Burlington
NM - Otero
OH - Pike
OR - Benton, Clatsop, Columbia, Coos, Crook, Curry, Deschutes, Douglas, Gilliam, Harney, Hood River, Jackson, Josephine, Klamath, Lane, Lincoln, Linn, Malheur, Marion, Multnomah, Polk, Umatilla, Wasco, Wheeler, Yamhill
SC - Dillon, Spartanburg, Union
TN - Stewart, Unicoi
TX - Bexar, Harris, Roberts, Taylor
VA - Westmoreland
WI - Milwaukee
WV - Wirt
In the current pipeline for updating in April 2023:
Idaho
Kentucky
New Hampshire

In the pipeline for updating in June 2023:
Guam
Indiana
Missouri
Puerto Rico
Based on feedback and county challenges, pipeline planning is always subject to change. As always, please contact us if you have any questions about accessing or using the data, if you find issues with any of our data, or you have any comments or questions about our data in specific areas or states. We also love to hear from you about which counties or regions you'd like to see us update next, as it helps inform our planning process.

Thank you for being a part of Regrid!
Best Wishes,
The Regrid Data Team
tech@regrid.com
---