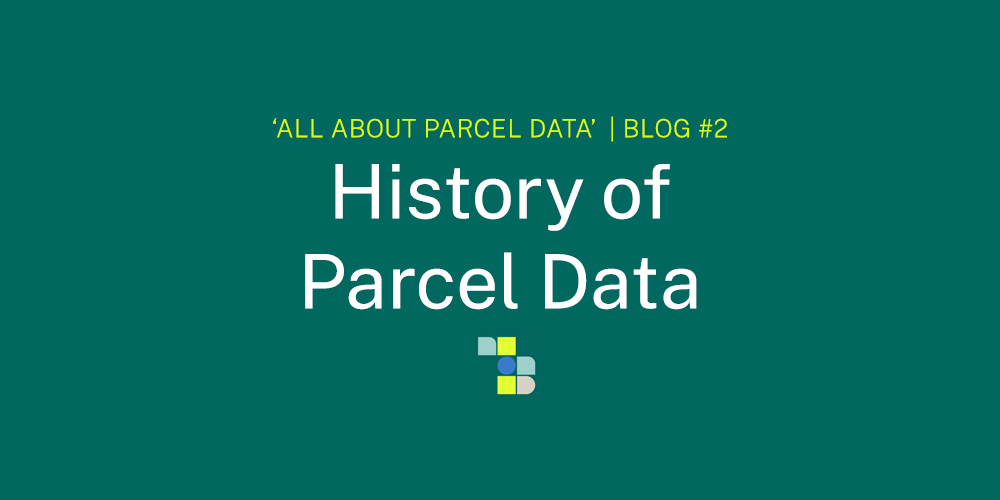 History of Parcel Data - All About Parcel Data #2
This is blog #2 in our 'All About Parcel Data' series. Read blog #1 here.
"The access to and acquisition of land drove much of American history. From wars, treaties, immigration, and settlement, land is interwoven into the very core of what it means to be America."

- Land Records, National Archives
What is a land parcel? A quick google search won't reveal much. Wikipedia uses the terms 'land parcel data' and 'property data' interchangeably; the technical term is cadastral data, it's more commonly referred to as parcel data here in the US. This data includes the exact coordinates of a parcel of land, ownership information, zoning, land-use, value, etc.
Since the rise of civilization, land ownership has played a vital role in political power. As empires grew, as did the need for precise information as to 'who owned what'. Though the concept of systematic land surveys has been in history place since ancient times, it is only in more modern society that geographical inventory became a staple government practice.
Parcel data can be traced all the way back to emperors of Rome who used maps to keep track of publicly owned land that was being used privately - this is how they taxed residents. After the fall of Rome, the use of precise cadastral maps was largely abandoned until its revival during the Renaissance era.
It wasn't until the sixteenth century that cadastre maps began to reappear in the Netherlands as a means of cataloging land drainage to manufacture new land in coastal villages. The maps that resulted from this project eventually became the basis for taxation.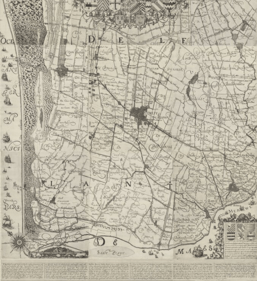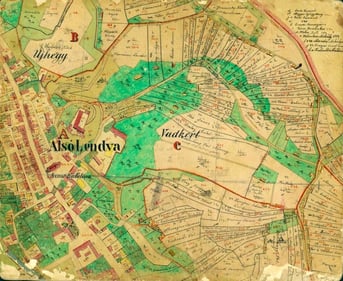 (Left - Delft circa 1611; Old Maps Online)
(Right - Lendava, Slovenia circa 1864; Arcanum Maps)
As capitalism emerged in Renaissance Europe, the need for parcel data grew. Property data played an important role in the rise of modern Europe. It was a tool to determine and maintain control of land as a means of production.
There are hundreds of thousands of surviving cadastral maps in European archives - each in its own unique mapping style, conveying land boundaries and ownership, as well as other details about a particular location. In the United States, it seems not a lot has changed in the last few hundred years. There are ~3200 counties in the United States alone, and no standard way of collecting, reporting, and disseminating parcel data information.
In 1785, the Public Lands Survey System (PLSS) was born in the United States. Using a rectangular grid, a township was recorded by its relation to a baseline (a parallel line going from East to West) and the principal meridian. Modern-day Ohio was the first territory surveyed by this modern system.
This cadastral survey was made relative to the principal meridian and baselines. Land entries were historically filed by surveyors in relation to the township the land belonged to. The General Land Office (which became the Bureau of Land Management in 1946) was responsible for the sale of this federal land.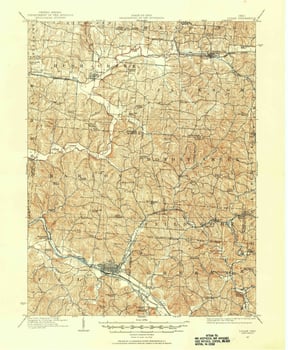 (Left - Map of the States of Ohio Indiana & Illinois and part of Michigan Territory, 1826; David Rumsey Map Collection)
(Right - Ohio State Land Survey, 1907 : USGS topoView)
It's 2022 and no headway has been made by the American government to create a reliable, standardized database of parcel data - information on land use, ownership, and value is fundamental to sustainable and productive management of the land's resources. Current cadastral information is crucial to understanding geographical patterns and improving urban development.
Parcel data has influenced government decisions with regards to law enforcement, business regulation, taxes, and emergency response; "almost every aspect of government and business can be associated with a land parcel" (National Land Parcel Data: A Vision for the Future, xi). In 1980, a report titled Need for a Multipurpose Cadastre was published by the National Research Council. This report stated the need for a nationally integrate set of parcel data in order to retrieve information and connect findings with other data files. The report came out over 40 years ago and the United States has been unable to achieve this vision. According to research from 2007, only a third of US counties published digital parcel data.
This lack of standardization is key in understanding why the Regrid Data Team's work is so valuable; it's a massive task to collect and standardize this data. We are shaping location intelligence -- modernizing parcel data and making the data accessible.
We have standardized over 152 million parcels covering 99% of the population and growing. Most recently, we have augmented & pre-joined our parcel records with additional datasets to create enhanced location certainty products - including premium parcels + matched secondary addresses, and premium parcels + matched building footprints.
If you have any questions about our data or would like a trial token, please reach out to our team at parcels@regrid.com.