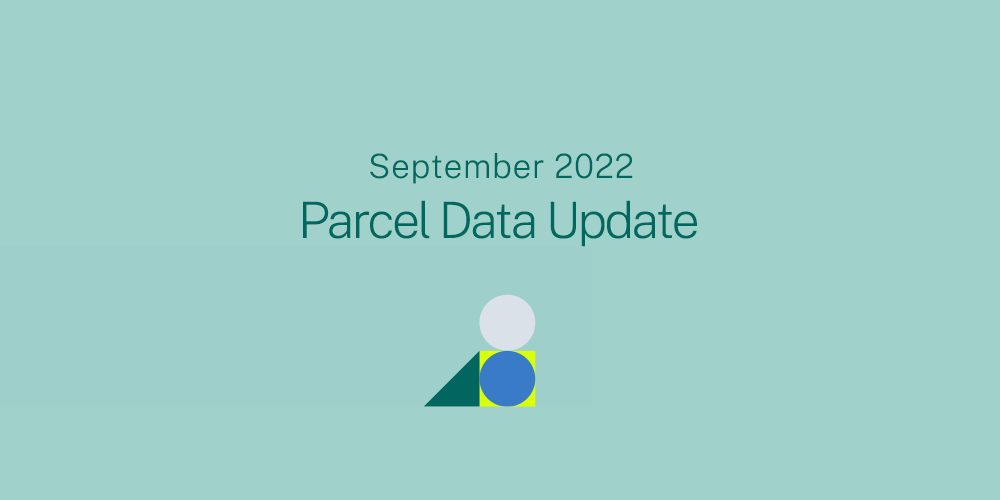 September Parcel Update 2022

A detail of updates in August of 2022 and the upcoming pipeline is below.

FileGeoDB un-deprecated - This ESRI file format has been marked as 'deprecated' in our Premium download directories and we encourage folks to use GeoPackage where possible. However, we are removing the '-deprecated' portion of the directory name for Premium tier data clients as the format will continue to be a supported format going forward. This will affect any geoDB SFTP file system paths you may have coded, the replacement directory is just 'geoDB/' without the '-deprecated' portion of the directory name and that directory is in place now. We will be removing the 'geoDB-deprecated' directory in October.

Stacked parcels attribute - We are planning on adding a new attribute to our Regard Parcel Schema, ll_stack_uuid. This will affect all of our clients, as it is a core attribute, so all Standard or Premium dataset clients will have this new attribute available to them. This has been in the planning and review stages for a few months so we expect to roll this out at the end of September 2022, or the first data update in October of 2022.

Generally, if you are consuming our data and handling the individual county custom columns, this can initially be handled as just another custom column for you to make use of or not basically.

If your workflow consumes our 'schema-only' data, you are probably expecting the same record layout every time, and at the end of September that record layout schema structure will be changing due to the addition of this new attribute, ll_stack_uuid.

Coverage Report - Updated for this month and available here.



A machine-readable version of this list is included in the `verse` table available in all the formats above as well as CSV format for use in spreadsheets. To find the latest updates in verse, sort by 'last_refresh' and use the 'filename_stem' column to identify the file.

Data refreshed or added in August and live now:
(Asterisk * indicates newly added county.)
---
AL - Autauga

CA - Madera, Santa Barbara, Santa Clara

CO - Phillips, San Juan, Sedgwick

FL - Alachua, Baker, Bay, Bradford, Brevard, Broward, Calhoun, Charlotte, Citrus, Clay, Collier, Columbia, DeSoto, Dixie, Escambia, Flagler, Franklin, Gadsden, Gilchrist, Glades, Gulf, Hamilton, Hardee, Hendry, Hernando, Highlands, Holmes, Indian River, Jackson, Jefferson, Lafayette, Lake, Leon, Levy, Liberty, Madison, Manatee, Marion, Martin, Monroe, Nassau, Okaloosa, Okeechobee, Osceola, Palm Beach, Pasco, Pinellas, Polk, Putnam, Santa Rosa, Sarasota, Seminole, St. Johns, St. Lucie, Sumter, Suwannee, Taylor, Union, Wakulla, Walton, Washington

GA - Baker, Baldwin, Candler, Cherokee, Dade, Decatur, Dodge, Evans, Franklin, Gilmer, Hancock, Heard, Jasper, Jefferson, Lamar, Lee, Long, Lumpkin, Madison, Marion, Miller, Spalding, Terrell, Treutlen, Warren, Wheeler, Wilkinson

IA - Adair, Adams, Allamakee, Appanoose, Audubon, Benton, Black Hawk, Boone, Bremer, Buchanan, Buena Vista, Butler, Calhoun, Carroll, Cass, Cedar, Cerro Gordo, Cherokee, Chickasaw, Clarke, Clay, Clayton, Clinton, Crawford, Davis, Delaware, Des Moines, Dickinson, Dubuque, Emmet, Fayette, Floyd, Franklin, Fremont, Greene, Grundy, Guthrie, Hamilton, Hancock, Hardin, Harrison, Henry, Howard, Iowa, Jackson, Jasper, Jefferson, Johnson, Jones, Keokuk, Kossuth, Lee, Louisa, Lucas, Lyon, Madison, Mahaska, Marion, Marshall, Mills, Mitchell, Monona, Monroe, Montgomery, Muscatine, O'Brien, Osceola, Page, Palo Alto, Plymouth, Pocahontas, Polk, Pottawattamie, Poweshiek, Ringgold, Sac, Scott, Shelby, Sioux, Story, Tama, Taylor, Union, Van Buren, Wapello, Washington, Wayne, Webster, Winnebago, Winneshiek, Woodbury, Worth, Wright

ID - Bonner

IL - Effingham, Kankakee

KS - Allen, Anderson, Atchison, Barber, Barton, Bourbon, Brown, Butler, Chase, Chautauqua, Cherokee, Cheyenne, Clark, Clay, Cloud, Coffey, Comanche, Cowley, Crawford, Decatur, Dickinson, Doniphan, Douglas, Edwards, Elk, Ellis, Ellsworth, Finney, Ford, Franklin, Geary, Gove, Graham, Grant, Gray, Greeley, Greenwood, Hamilton, Harper, Haskell, Hodgeman, Jackson, Jefferson, Jewell, Johnson, Kearny, Kingman, Kiowa, Labette, Lane, Leavenworth, Lincoln, Linn, Logan, Lyon, Marion, Marshall, McPherson, Meade, Miami, Mitchell, Montgomery, Morris, Morton, Nemaha, Neosho, Ness, Norton, Osage, Osborne, Ottawa, Pawnee, Phillips, Pottawatomie, Pratt, Rawlins, Reno, Republic, Rice, Riley, Rooks, Rush, Russell, Saline, Scott, Sedgwick, Seward, Shawnee, Sheridan, Sherman, Smith, Stafford, Stanton, Sumner, Thomas, Trego, Wabaunsee, Wallace, Washington, Wichita, Wilson, Woodson, Wyandotte

LA - De Soto

ME - Aroostook, Franklin, Kennebec, Lincoln, Oxford, Piscataquis, Sagadahoc, Somerset, Waldo, Washington

MO - Jasper

MS - Bolivar, Issaquena*, Neshoba

ND - Bottineau, Burke, Cass, Cavalier, Divide, Dunn, Eddy, Emmons, Golden Valley, Grand Forks, Grant, Logan, McHenry, McIntosh, McKenzie, McLean, Morton, Mountrail, Oliver, Pembina, Ramsey, Richland, Rolette, Sargent, Sioux, Steele, Stutsman, Towner, Traill, Walsh, Williams

NJ - Ocean

NV - Nye

NY - Nassau

OH - Clermont, Trumbull

OK - Garvin

OR - Union, Washington

PA - Erie

SD - Jones

TN - Shelby

TX - Brazoria, Crosby, Jim Hogg, Reeves, Ward, Webb, Wheeler

VA - Henrico

WA - Whitman

WI - La Crosse, Menominee, Milwaukee, Outagamie, Winnebago


In the current pipeline for updating in September 2022:
---
Alabama
Georgia
Puerto Rico

In the pipeline for updating in October 2022:
---
Colorado
Illinois


Based on feedback and county challenges, pipeline planning is always subject to change. As always, please contact us if you have any questions about accessing or using the data, if you find issues with any of our data, or you have any comments or questions about our data in specific areas or states. We also love to hear from you about which counties or regions you'd like to see us update next, as it helps inform our planning process.

Thank you for being a part of Regrid!


HAPPY MAPPING!
THE REGRID DATA TEAM
tech@regrid.com